Your compass to new travel destinations worldwide and breathtaking excursions in Bavaria.
Welcome to Dailytrip – my travel blog where I share my love for unique travel destinations worldwide and fascinating travel destinations in Bavaria with you! I invite you to discover the most beautiful places, hidden gems, and inspiring travel tips with me, which will satisfy your wanderlust and make your next trip something very special.
As a passionate traveler, I am always looking for extraordinary experiences off the beaten path. That's why I share my personal experiences, travel tips and recommendations on Dailytrip to help you plan your trips. Whether you want to explore breathtaking travel destinations around the world or discover the diverse travel destinations in Bavaria – hopefully you will find everything you need to plan your next adventure.
Be inspired by my stories, helpful travel guides, and photos, and find the perfect route for your next trip – away from the crowds. Come on a journey of discovery and immerse yourself in the fascinating world of travel that I love so much!
The latest travel destinations worldwide
Welcome to my comprehensive guide on using the Seoul Metro! If you're planning to explore Seoul, the subway is the most convenient and efficient way to get around the bustling city. In this informative blog post, you'll find everything you need to know about the Seoul Metro, from its functioning...
Are you dreaming of a long-term journey but don't know where to start? Don't worry, I know the feeling. My long-term trip began in January 2023 and at first, I was quite overwhelmed trying to gather all the necessary information. Especially with long-term trips that last for several weeks or...
The latest travel destinations in Bavaria
If you're planning a 3-day trip to Munich, you're in for a treat! Munich is a perfect mix of old-world charm and modern attractions, offering a diverse range of experiences for travelers. From stunning architecture and art galleries to world-class dining and shopping, Munich has something to offer...
Nymphenburg Palace is one of the most popular destinations in the whole of Munich, as it is known worldwide and is one of the most beautiful castles. So there is always a lot going on here, as tourists from all over the world want to take a photo of the famous castle scenery. But what I always...
Travel destinations in Bavaria / Germany
Bavaria's Hidden Gems: Discover Extraordinary Destinations in the Heart of Germany
Bavaria has so much more to offer than just its famous landmarks. In this beautiful state, there are numerous hidden gems and unique destinations just waiting to be explored by you. As a passionate explorer of Bavaria and resident of Munich, I share my personal insider tips here on Dailytrip to guide you to fascinating places off the beaten path.
No matter if you're looking for idyllic natural experiences, impressive historical sites, or charming small towns – Bavaria in Germany offers endless possibilities to make your explorer's heart beat faster. Let yourself be inspired by my stories, detailed travel guides, and authentic photos to get to know the diverse facets of Bavaria in a very special way.
Together, we'll explore the hidden treasures of this unique state and discover excursion destinations that show us the beauty and diversity of Bavaria from a whole new perspective. Join me on my journey through the diverse excursion destinations in Bavaria and let yourself be enchanted by its magic!
Travel in Asia: Discover the world together with me.
Travelling opens our eyes to the diversity and beauty of our planet, and I invite you to join me on my personal journey of exploration around the world. Here at Dailytrip, I share my travel experiences, encounters, and insights to give you an authentic glimpse into what makes our world so unique and fascinating.
From the bustling streets of vibrant cities to the untouched wilderness of nature, and the rich cultures and traditions of distant lands – let's explore the world together in all its diversity. My focus is on introducing you to both well-known highlights and hidden travel gems, and off-the-beaten-path destinations.
In my stories and travel experiences, I'll take you on a journey through the various cultures and landscapes that our world has to offer. Get inspired, gather ideas for your own travels, and share your experiences and thoughts with me.
Are you ready to explore travel destinations in Asia with me? Come along on this exciting journey and let's share the fascination of traveling together!
About me
Hi! I'm glad you found your way here. My name is Thomas, I'm originally from Munich, and I'm currently on a long-term trip in Asia. Initially, this website was all about travel destinations in and around Munich, but since I won't be in Munich for a while, I now also provide travel ideas and tipps for world travelers.
If you want to learn more about me and the motivation behind this website, just click on the button.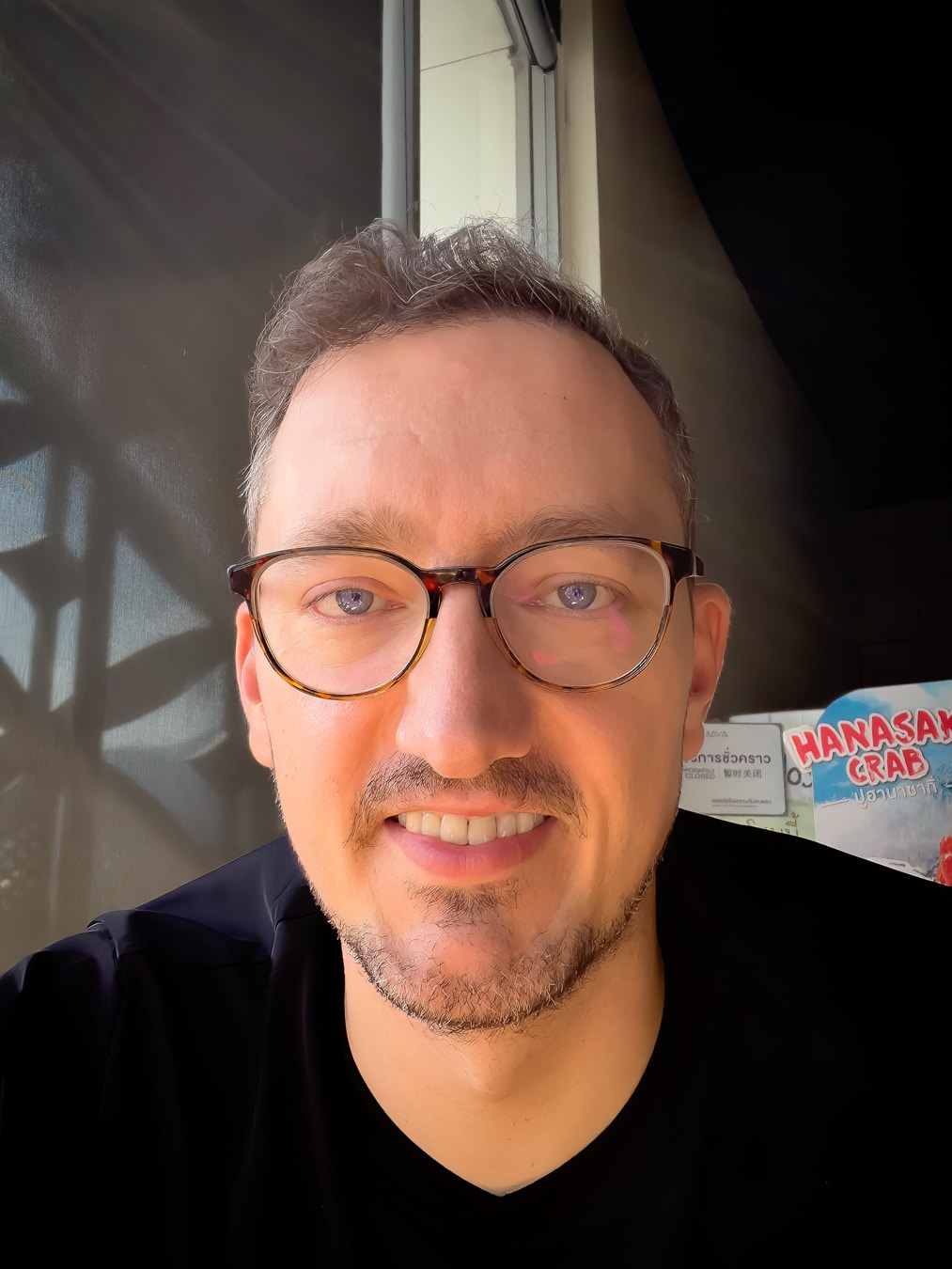 Do you have any special travel experiences or insider tips that you would like to share with me and the Dailytrip community? I'm always excited to hear new ideas and inspiration for future travels – and maybe we can discover even more unique places together!
Simply use the contact form to tell me about your personal travel highlights, hidden gems, or special encounters. Your tips and stories are very important to me, and I'm looking forward to hearing from you.
Additionally, I'm open to guest posts! If you enjoy writing and would like to share your travel experiences on Dailytrip, don't hesitate to send me a message. I'm excited to collaborate with you and create interesting and inspiring content for our readers.
Let's travel the world together, learn from each other, and create a network of like-minded individuals who share a passion for discovering new places. I look forward to learning about your insider tips and experiencing them in my own travels soon!